DESIGNED FOR THE FUTURE
At LIGHT Helmets (EST. 2011), we're on a mission to revolutionize the head protection industry. We transition advanced technologies from the military, professional auto racing and aerospace industries to the world of contact sports in order to create state-of-the-art headgear that protects and improves the performance of every athlete.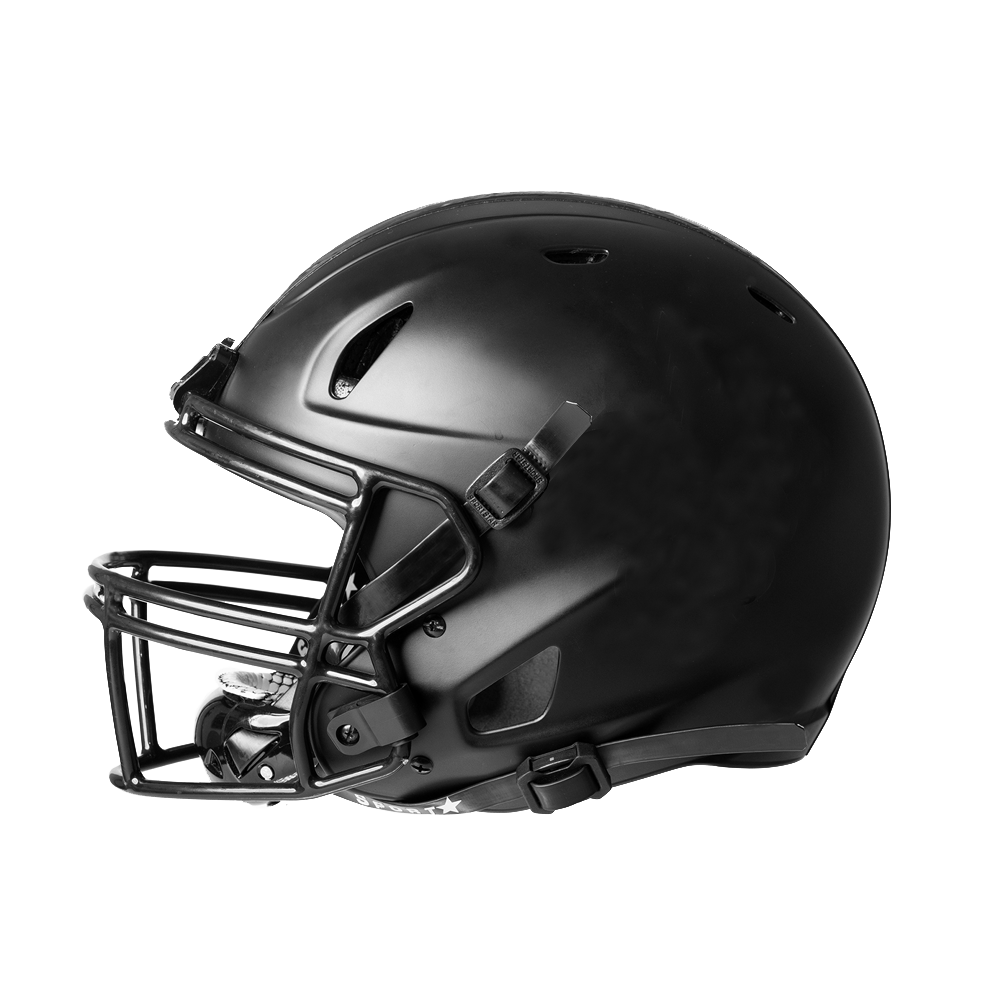 LIGHTWEIGHT INNOVATION
Our revolutionary LS2 light technology is the lightest football helmet ever introduced to the sport. Weighing just under 3 lbs, the LS2 is half the weight of most standard helmets.
Why light?  A lighter helmet significantly reduces the amount of force sustained by a player in certain impacts, thus reducing the possibility of injury.
Heavy helmets stress the neck and pull the head forward,  exposing the player to injury. The LS2's light design better-protects the head, neck, shoulders and upper spine. It also reduces the strain placed on the body and allows players to perform at a higher level for longer without fatigue.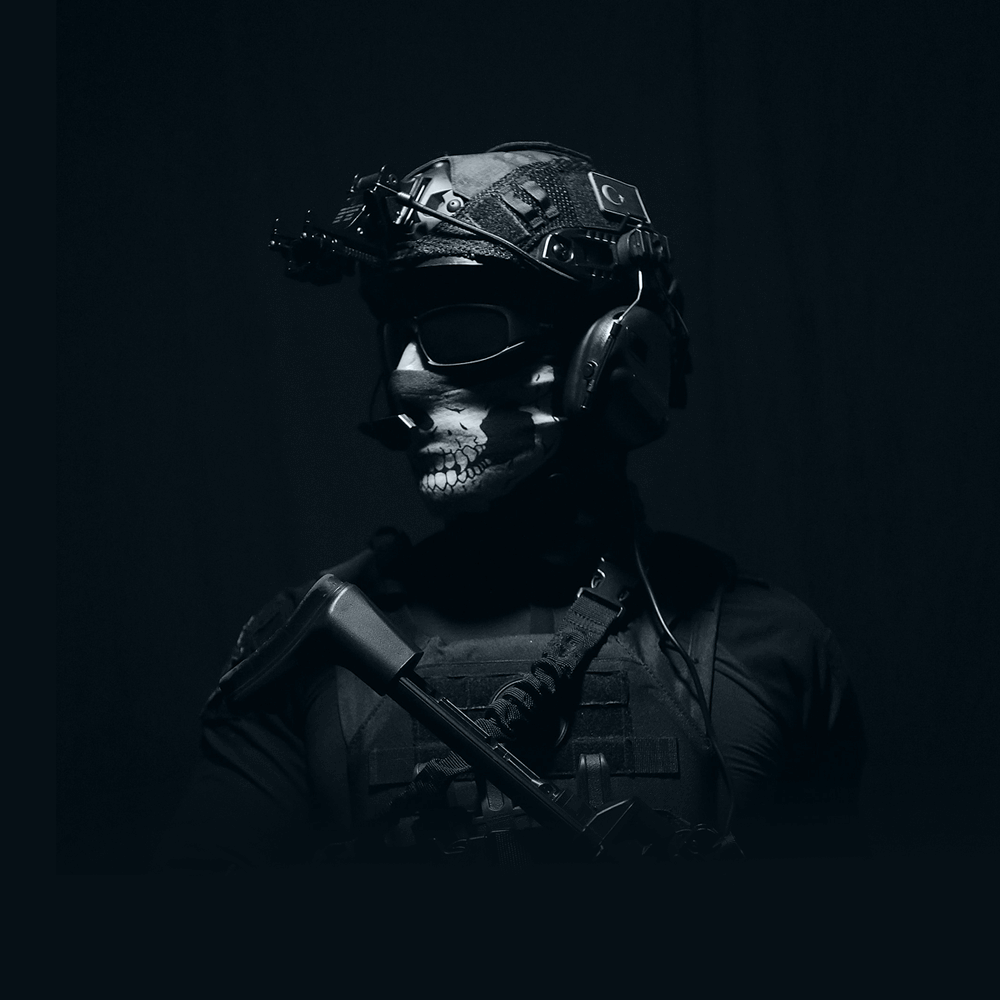 MILITARY GRADE PROTECTION
When engineering the LS2 helmet, we consulted with military pilots and fighters to adapt the cutting-edge technology worn in combat for the football field. We outfitted the LS2 with a proprietary Tri-Weave Composite shell that is stronger and lighter than traditional polycarbonate shells found on other helmets.
Helmets made from hard plastic are also less likely to show external damage after a collision, which can result in players wearing a compromised helmet without even knowing it. The outer Tri Weave Composite shell on the LS2 immediately shows visible damage if the helmet has given itself up to impact to protect the athlete, making it easier for a player or coach to spot.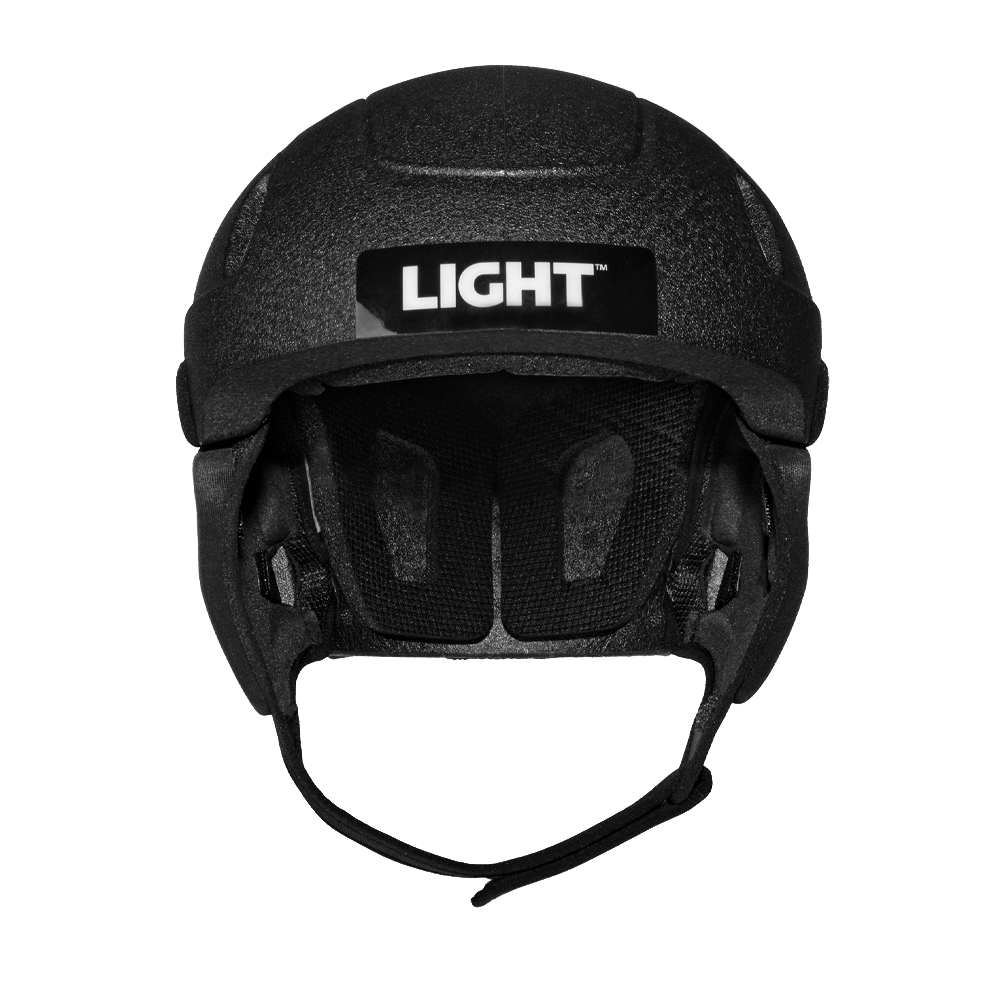 Armor Foam Technology
Both the LS2 Helmet and SS1 Headgear are outfitted with our Armor Foam Technology. Initially developed by NASA, this shock absorbing material dissipates energy during a fall or collision and minimizes the risk of concussion or trauma.  
Made from ​​an expanded polypropylene, closed-cell foam, Armor Foam doesn't absorb sweat or dirt, making it extremely resilient, easy to clean and odor free.
Independently Tested
All LIGHT Helmets products have proudly received a 5-Star Rating from the industry-leading safety lab at Virginia Tech. Researchers at Virginia Tech have been providing unbiased helmet ratings since 2011. All research is independent of funding or influence from helmet manufacturers.
Helmets awarded 5-Stars are considered the best available products when it comes to reducing the risk of concussion and reducing the linear and rotational acceleration of the head.