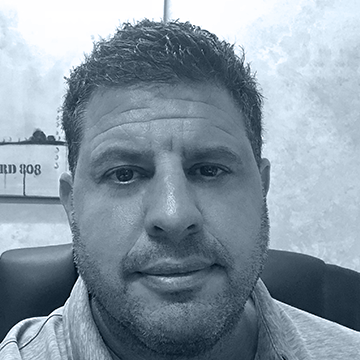 NICHOLAS ESAYIAN
Nick Esayian has participated in a string of successful entrepreneurial ventures over the last twenty years including founding the major direct response marketing company, Revenue Solutions, which focused on television and digital marketing as channels to promote and sell millions of consumers a wide range of products. He is also the Founder of Direct Path, which is a technology platform specializing in audio recognition, media, traffic, and analytics platform for consumer marketing.
His career began with a sales, marketing, and management foundation at the Xerox Corp, Automatic Data Processing (ADP) and Executone Business Solutions (Bain Capital). Esayian transitioned into direct response as the Vice President of Sales and Marketing for Real Marketing Services, which was an affiliate of Barbour Langley Productions (the producer of COPS) before venturing out on his own in 2000 into the direct response world.
Esayian raced sports cars professionally in the Pirelli World Challenge series and his career spans back to 1989 including four Manufacturer's Titles in the Pirelli World Challenge Series and multiple race wins. He was a member of the San Diego Sheriff's Department SAR Unit for ten years and also served on a US Marshall Violent Fugitive Task Force in New Mexico. He has spoken at the Harvard Business School and is a enthusiastic supporter of the Special Operations Warrior Foundation. He lives in Encinitas, California and has two sons, ages 15 and 12, who play football, hockey, and lacrosse.